Meet Mary And Evin
Here are the stories of two people you may be able to relate to. Both of them found the comfort, love and happiness they were looking for, but not in ways they expected.
As you read their story, their problem and their solution, see if you can find some hints of yourself and what you're looking for as well.
Mary's story:
Mary just can't make it work with men.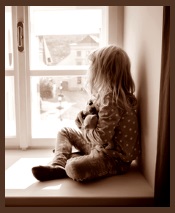 They think she's great at first, then it seems she always wants too much...much more than they can give.
Mary's parents divorced when she was five years old, and her father left and never really came back.
Without realizing it, Mary had been looking for someone to replace her father ever since, and no man was ever good enough.
Mary's problem:
She wanted a man to fill the emptiness that her father left.
She asked too much of the men she loved, because she wanted them to fix a problem they couldn't fix.
She would either drive them away with too much neediness, or reject them because they weren't giving her what she wanted.
Mary's solution:
Without realizing it, Mary had the solution to her own problem right there with her.
She was still that abandoned little girl, but she was also the adult woman who had what the five year old Mary needed.
By doing inner child work, Mary was able to comfort, reassure and heal the wounded, abandoned five year old child living inside her...her inner child.
And then...
Mary felt more calm and secure within herself, because the frightened, sad little girl was comfortable and secure inside her.
Mary was able to relax and be at ease in her relationships with men, allowing them to be who they were without unrealistic demands or expectations.
She asked less of the men she was with, and so they were able to give more to her.
Mary loved herself so much that she found a man who loved her deeply, and was everything she had ever wanted in a partner.
Before I tell you about Evin's story, I want to share some of the benefits of the Inner Child audio program, which is available as a CD or MP3 download that you can begin listening to immediately.
With The Inner Child Audio Program, You...
Get relief from the feeling of deep longing and emptiness inside.
Feel more at ease with yourself as you are, without comparing yourself to others.
Sleep better at night as a deep inner feeling of peace and well being start to grow.
Have more peace of mind as you develop a kinder, gentler approach to yourself and your life.
Become more accepting of others, enjoying them just as they are with all of their wonderful uniqueness.
And that's not all...when you buy the CD or download the audio MP3 program, you will also:
Develop better self esteem, whih is the basis for all of the success and happiness you're looking for.
Get motivated to take care of yourself first, so that you bring a better person to all of your activities and relationships.
Get consistent and persistent with your exercise and diet. Your health is the starting point for everything...but you already know that.
Lose weight (if you need to), feel better and look better. Yep, the better you feel, the better you look.
Now, let's take a look at Evin's situation.
Evin's story:
The first hint that something was wrong was when Evin's best friend said, "You just seem to be getting in your own way." Evin was irritated at first, but the more he thought about it, the more he found it was true.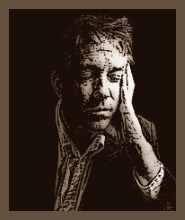 He seemed to let opportunities pass him by, because he was convinced he wouldn't measure up to the demands that would be placed on him. Evin secretly believed he was capable of doing some really good things, but his fears held him back.
His dad was a hard working man, and never really took the time to encourage and support Evin when he was growing up. And sometimes, when Evin got in trouble, his dad lost control of his anger and went overboard with the punishment.
His mom, a good and loving person overall, was addicted to prescription drugs. She wasn't really "there" a lot of the time.
These shortcomings of his otherwise good parents planted the seeds of self-doubt in Evin. All his life, a feeling of low self esteem had plagued Evin, and now it was getting in his way at work and in his marriage.
Evin's problem:
He unconsciously blamed himself for his dad's distance, and his mom's addiction.
Even though he had a strong desire for a happy, successful life and marriage, his deep inner guilt and self doubt kept getting in his way.
He had allowed his posture to slump, stopped exercising, and was sinking into some mild depression and anxiety. And occasionally...like his dad, he had anger outbursts.
Evin's solution:
Evin's desires for a successful career and a happy marriage were actually what defined him, not the limitations of his childhood and his parents.
He started to realize that there was a little boy inside who really needed his (not his parents') love, approval and support.
When he started visualizing and caring for his inner child, Evin found a deep comfort and feeling of well-being starting to grow.
And then...
Evin found it becoming easier to express his love to his wife on an ongoing basis. He became more spontaneous and playful in their intimate relationship, and their closeness grew.
He noticed that situations at work did not seem overwhelming like they had before. He spoke up more in meetings, and found his input generally well received.
His best friend noticed, saying one morning over coffee, "You seem to be stepping into the Evin I always knew was there."
Evin started taking initiative at work, and got some unexpected projects handed to him, and his boss told him there was a raise in his near future.
---
About Dr. William DeFoore
My name is Dr. William DeFoore, and as I mentioned above, I've been helping people overcome anxiety, depression and anger and increase their well being for over 40 years.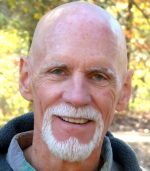 I'm passionate about helping people, because I believe that most good folks like you can overcome your obstacles and realize your dreams.
I've seen countless numbers of customers benefit from inner child work, and I'm totally confident that you will be one of them.
I have all the degrees (B.A., M.A. and Ph.D.), but that's not where I learned how to help folks reach their goals for happiness and success in life. It came from a lot of professional work, learning and life experience. I learned by doing--and that's how you're going to learn too.
---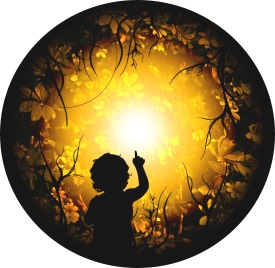 You Can Create The Joy And Love That You Want
You were born with love and joy bubbling up out of you...it's natural in children.
Here's a sneak peak at what's ahead for you in this progam:
Discover the secrets of true, lasting self love and all the ways it can benefit you.
Realize that you are a good person--who has tremendous worth and value.
Use all of the power of your brilliant mind to reach new levels of lasting joy and love.
Use both your right brain and left brain to send messages of understanding, reassurance and encouragement to your emotional self (your inner child).
Give the strong approval, comfort and love to yourself that you have always longed for.
How do you know this really works?
I have seen these methods work for thousands of people. This is how I know my methods really work:
I see people getting immediate relief from feelings of anxiety, lonliness, depression and general stress.
I see people relaxing as they realize they can learn and master the skills necessary to maintain their positive emotional state of well being and happiness.
I see people becoming more empathic and compassionate with others, creating stronger connections and lasting intimacy.
I see people taking responsibility for their emotional well being, and feeling empowered by the knowledge and skill they have gained.
I see them breathing more deeply, being more mindful, and smiling more frequently.
The outcomes don't just stop with learning to love yourself...the ultimate benefit is in what happens in your relationships with your partner, spouse, children, extended family and friends. This is what you can expect: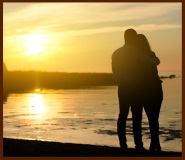 More empathy--when you have understanding and compassion for your own deep, inner feelings, it will be much easier to show true caring and empathy for others.
The feelings of loneliness will go away. That empty, sad feeling you feel inside will be filled with warmth and ease.
You will feel more comfortable with intimacy and closeness, and it feels more and more relaxed and natural.
Parents will become more nurturing and connected with their children, creating a sense of respect and loyalty.
All of this is within your reach.
You Are Far More Good And Valuable Than You Know
Why is it so hard to love yourself? Because you are naturally hard on yourself...most of us are.
That's because a part of your brain is a problem solver. It is constantly searching for what's wrong and drawing your attention to it.
That's why so many people struggle with low self esteem...you just can't get all of those problems solved!