Books On Happiness
That Will Give You The Tools And Resources You Need


Authored by William G. DeFoore, Ph.D.
---
New books on happiness get published every day, and here's where you'll get only the best recommendations, including books (not authored by Dr. DeFoore) for purchase through Amazon.com, where we get a commission.

Discover the keys to deep and lasting happiness, as well as tools and techniques for creating daily, moment-by-moment joy and well being.
Just browse through the titles you find below. When you select a title or image, you will see product details, with the option to buy the product. Books are available in paperback, hardcover or Kindle format.
Let's start with one of Dr. DeFoore's books, designed to introduce you to the joy and light of your true inner self.
Serai: Bringing The Children Home
By William DeFoore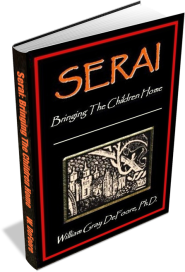 This book will take you on a journey into the vast and mysterious world of your own inner self, where you will love what you find!
Based on years of research and experience, this story guides you through the archetypes of your subconscious mind, helping you to integrate the various aspects of your magnificent mind and emotions into a radiant, joyful whole.
Available in hardcover, softcover or ebook format, you have a full refund guarantee with this book as with all of our products. Of all the books on happiness you find, this one will take you deeper into the joy and depth of your soul and psyche than any other.


Comments From Readers Of Serai


"I've read Serai through twice now and started on a third time. Each time becomes more personally revealing and inspiring. The childlikeness of Serai is trustworthy and vibrant with colorful detail. It touches a lot of soul, real quick!"
Steve Wilemon, an avid reader

"Serai appeared at a point in my life where fear threatened to immobilize me. The courage of the main characters on their journeys to the underworld helped me to navigate my own inner journey, and to welcome back and heal parts of myself I had never known existed."
Margie Mahoney, BS, RDH, Life Coach

"The book Serai is written in such a beautiful, magical way, with warriors and wizards and many wonderful characters. I related to all of them. Best of all it teaches you, without teaching you, how to rescue the child that you were."
Abby
---

Nurturing Your Inner Child


One of the greatest tools for your inner journey of self healing and self help motivation is imagery. The Nurturing Your Inner Child ebook guides you on this journey, using imagery and positive self talk to give you the positive relationship with yourself you have always wanted. While you will find many books on happiness available to you, this one will take you further into emotional healing than any other.

---

Ocean Child
A Magical Tale of Gale and the Dolphins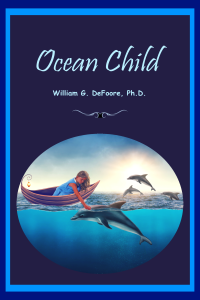 Ocean Child is a magical tale of one girl's adventure at sea. She runs away from a troubled home, dresses as a boy and stows away on a ship, She is finally fulfilling her dream of sailing the ocean, but she has no idea what lies in store for her!
She is discovered by the ship's captain and crew, who are actually good, decent men, and the ship sets sail. Finding that she has stowed away on a "Questing Ship," she then has an encounter with dolphins that changes her life. 
While swimming with the dolphins, she finds that she can not only understand them, but that they have a beautiful message for her to take home and share with the entire world.
Available in eBook format only, from your favorite online book source. Recommended for children of all ages!


---

Recommended Books On Happiness


All of the books below are purchased through Amazon.com, where we get a commission.
Learn to savor and relish each of your moments of joy and happiness, thereby enhancing their value in creating lasting well being. Dr. Hanson lays out your step by step guide to lasting happiness. Buy now!

The power of gratitude is greater than you have ever imagined. Sleep better, create better relationships, and bounce back faster from those annoying emotional setbacks. Buy now!

"This book will help you flourish." With this promise, esteemed positive psychologist Martin Seligman presents his dynamic new concept of what well-being really is and how to create it. Buy now!

Get The Science Behind True & Lasting Happiness


Bruce Lipton's research shows that it's not what's "in your genes" that determines your health and happiness. It's how you live and love your life. Learn about epigenetics now! Buy now!

The foundational work on emotional intelligence. Get the basic understanding of EI, and you'll want more and more. This is the key to success in life. Buy now!

Learn how the pursuit and creation of lasting happiness is the most important activity you can possibly engage in. And, the hero of this story is the science behind it. Buy now!

Books On Happiness Health & Healing


Is it possible to heal by thought alone—without drugs or surgery? The truth is that it happens more often than you might expect. Read about documented cases of healing and recovery. Buy now!
You are not doomed by your genes and hardwired to be a certain way for the rest of your life. Read about the new emerging science of personal health, healing & transformation. Buy now!
In this great book, you'll discover how to put off 70 percent of the normal problems of aging—weakness, sore joints, bad balance—and eliminate 50 percent of serious illness and injury. Buy now!
Spiritually Oriented Books On Happiness & Well-being


Much more than simple principles and platitudes, this book takes readers on an inspiring spiritual journey to find their true and deepest self and reach the ultimate in personal growth and spirituality: the discovery of truth and light. Buy now!
Learn how we are quite literally supernatural by nature, with the right knowledge and instruction. With the tools in this book, you too can develop the skill of creating a more efficient, balanced, healthy body, a more unlimited mind. Buy now!
Tolle describes how attachment to the ego creates dysfunction that leads to anger, jealousy, and unhappiness, and shows readers how to awaken to a new state of consciousness and follow the path to a truly fulfilling existence. Buy now!
Positive emotions and creative expression may help to prevent Alzheimer's Disease, according to this ground-breaking research by Dr. David Snowden. Make up your mind to join with the millions who are aging with grace, love and joy. Buy now!

Promising to deepen and broaden the reader's perspective on his or her own life experiences, Moore creates this inspirational guide that examines the connections between spirituality and the problems of individuals and society. Buy now!

As prayer moves into the center stage of Western medicine Prayer Is Good Medicine acts as a modern-day prayer book as well as an ethical touchstone for healers and seekers. Dossey examines research on prayer, and what makes it really work. Buy now!

Continue your search for books on happiness, and remember that this is an ongoing process that will last the rest of your life. And, the more you use the skills you learn, the better they will work for you.