Goodfinding Updates

Welcome! This is where you will learn about the latest and greatest Goodfinding web pages, videos and stories to keep your happiness level up where you want it!
Subscribe now to follow along. Just click the orange button below, and select your favorite way to follow. To find out how this works, select the [?] for more information.
"We really hope you'll join us in this wonderful adventure of finding, focusing on and building the good in our inner and outer worlds."

William DeFoore
Jul 15, 2020
One Bad Apple Doesn't Spoil The Other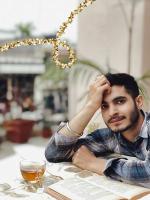 I'm sharing my personal story. I hope it is inspiring for someone and someone can relate to me. I was grown up in a nuclear family. I have a mother who's