How My Happy Marriage Happened
by Dana
(Duncan, Oklahoma, USA)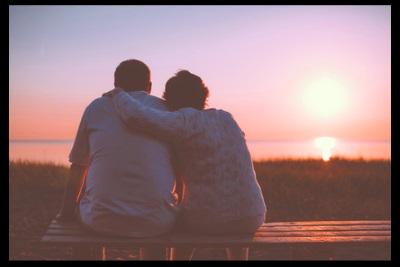 When I first got married to my ex-husband, I was barely nineteen years old back in 1984. In 1986 we had a son. By 1987 I was divorced. I was a single mom.

About six months later I met a young man a year and a half older than I. We actually met at a small bar. I was with a group of friends and he was with a friend. I was drinking a strawberry daiquiri. A waitress brought another drink to me and I had told her that I didn't order it. She smiled and looked at me and pointed at a blonde, blue eyed young man. I smiled at him and said thank you!

I got the nerve up after a few minutes and sat down at his table. He had an Alf clip hanging on his straw, and I thought that was adorable. We talked and even danced - he actually danced like a chicken.

Later, he asked if I wanted a ride home and I said no thank you, and he asked for my number. We exchanged phone numbers. Two weeks later, he called.

Well, to make this story a little shorter, we dated for two years and were married in 1990. God brought this man into my life and I am blessed every day! He raised my son like his own. When my son was eleven years old, I gave birth to a beautiful baby girl.

It is now 2017 and we are growing stronger in love every day! Marriage is not an easy thing. I can honestly say we have our shared problems. To make a marriage work is communication. We talk about everything and never get bored of each other.

Think of how your spouse feels and appreciate everything, even the little things. Don't take each other for granted. Stay loyal and trust each other. Take a lot of interest in your spouse's life.

Our daughter is almost 20 now, and hopes that she can find the same thing that my husband and I have. He is my best friend, and my lover. He makes me so happy and I have so much support from him. He is a blessing every day. I pray we have many more years together. I know he will be by my side till the end.

So many times people give up on their marriage so easily. I know I did from my first one but, this marriage wasn't ever going to work due to abuse. If you are having problems in your marriage, seek help and find out from both sides what is lacking.