One Bad Apple Doesn't Spoil The Other
by Yuvraj
(Ludhiana, Punjab, India)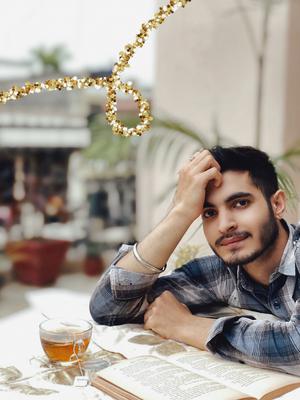 I'm sharing my personal story. I hope it is inspiring for someone and someone can relate to me.

I was grown up in a nuclear family. I have a mother who's loving, and a father who drinks and sometimes forgot about my birthday, studies, or he forgot about me entirely.

But I can feel his unconditional love when he's not drunk (that almost never happens).

I've always been surrounded by words like, "Don't become like your father" and "Don't ever drink!" And sometimes these words were from those whose father was caring and the kids were into alcohol. Irony? Right.

At first, it just seems like "yeah, yeah, whatever." But when you have someone close to you abuse a substance like alcohol, everything eventually just kind of clicks into perspective.

I guess what I'm trying to say is that, although I have an alcoholic father, I've never felt the pull of alcohol or drugs.

And so yeah, there were times when I was not able to study for my exams due to this alcoholic atmosphere all around.

I chose to study when everyone was asleep.

And I scored 90 above in my 12th. That was a great achievement for me. After that I pursued a Bachelor of Commerce (Hons). I got into public speaking, worked as an IT head, and got into graphic designing.

I did some art, I joined NGOs and I founded YuvSays, which you can find on Instagram.

I have enjoyed every moment of life. Yes, there are ups and downs and there are times when I felt like quitting, but I always knew there was still a way.

Maybe it's not always about you. Maybe it's about the people your heart decides to care about, about how they will be affected by your actions. Doing drugs is not a personal decision. It is a selfish one. So if you ever feel the urge, don't just think of yourself. Think of those around you. I think about my mother.