Shorter Height But Greater Aims
by Maida
(Karachi, Pakistan)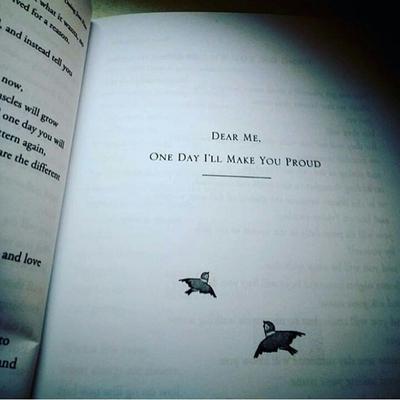 I am a little girl who aims high. Ok! Let's be straight. Basically I am a dwarf.

There is little less in everything I have. Hands, feet, body. But I am happy and satisfied with whatever I am blessed with. I can work, walk and talk like a normal person. Yes this seems a little weird, when a little girl does stuff like an elder women does. But that's how I am. For me my world is complete.

But! This is a bitter reality that I breathe in a world that's judgmental and is full of hypocritical minds.

For me there is a totally different world outside my home. Each day, I walk out of my home, and tons of strange eyes are waiting for me. They give me a strange stare. They laugh at me. Story never ends over here. If a person finds me strange, he invites others to see. The person who finds me strange first, pinches the other individual standing by him, he turns, and then they all laugh like it was a fun watching kind of thing. And there is the loop that goes on. Breaking me into billions of pieces, every day.

Every morning I am supposed to gather all my broken pieces, look into the mirror and ask myself if I am strong. Quitting is no option. I have to live this life. I am a strong person.

These 22 years of life I have lived, struggling to prove myself a normal person. I do everything by myself. I am a graduate. Yes it's a little tough to reach things at height, but there is a stool for me. I am not asking this world to help me, so why do they bother about my life?

For the world or for the people who know me, I am a strong person. Yes I am. I live every day with a huge smile. I laugh my heart out. I ignore every stare and every laugh, as if there is nothing wrong in the world. This is the toughest job for me to walk on roads along with people. They stand and stare like they are getting paid for this. I am brave, but I am human. Deep inside it hurts, this hurts really bad.

I never cry on this particular thing because I hate sympathy. I never cry about my problem publicly.

I know there is no market for emotions. You might be heard and later they would probably laugh about your emotions. Only my pillow knows the tears I've cried.

In this entire struggle, my parents have been my greatest strength. Yes! They are afraid to allow me to go out alone. But they never asked me to stay at home. They made me see the world. And face the worst part of it. Frankly speaking, I often feel afraid to walk with my parents. I never want them to see the world through my eyes. This is the worst picture of the world. They never hesitate about introducing me to people. And for sure I will not leave any stone unturned to make them feel proud.

Each step I took in my life was difficult. I started school and there used to be a circle around me often in break time, laughing at me out loud. Mom told me, "They are kids. They are insensitive."

I joined college, and found people who used to secretly laugh at me. Mom said things would take time. Everything would be ok. In university, no one was young over there. And the people that used to tease me while on my way to university, none of them were kids. Then I told my Mom. Nothing is goanna change in this world.

I am brought to this life to survive, and to bear all such. I won't quit by any means. I want to tell my creator that I am strong. You have given me a tough job. And there is no option and no quitting. I won't hide anywhere just because it's tough to live.

I just want to ask people who laugh and stare to walk one day in my shoes. Just one day. I swear they would cry for the day they laughed at me. I am quite sure all these words might also fail to portray my life. This is just a two page story and I have a life to live with.

I have my own world of dreams. Like my mom says, 'You always fly high!' That's how I am. I want to roam in the streets without any fear of being stared at. I want to see the world, to go places, to smell the life with no worries. I want people to know my name. To know who I am. I don't want people to come and say on my funeral that she had a tough life. I want them to say: 'What an amazing life she lived!'

Finally, the reason to write all this. Not for sympathy. Just to make each individual realize that think at least once! When you stare or laugh at someone. You might laugh for a second but you would have broken the strength that took years to build.

I have come across so many stories where parents feel ashamed of children like me, and have called off their education and their social life. How long would you do that? There's a long life to live. You just can't run away from your problems. I know that's tough. But you can't stop living your life. Show them the world. And they would show you how able they are.

Let my life not be so scary!
Let my night not be so teary!
Give me freedom to live a normal life.
Just as your daughter and wife.
This is just a thing, I lack!
Why would that be a reason to stay back?
After every storm there is sunshine.
Let me say, this world is also mine.
Wear my shoe and walk within.
You would feel ashamed of your laughing sin.
This is not that easy babe!
Let me live for God sake!