My Miracle Journey
by Carina
(Stamford, Connecticut)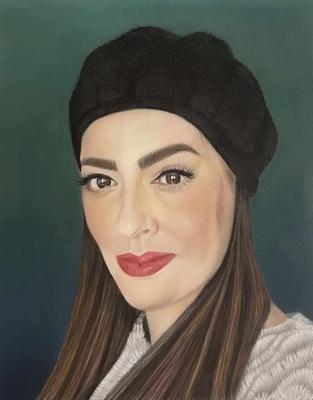 My name is Carina Imbrogno. I'm a self-taught, disabled and inspirational artist who discovered my passion for art six years ago when I almost lost my life from Ehlers Danlos Syndrome.

I'm a walking miracle and I'm happy to be creating art through painting. Photography is another passion I discovered. I love realism and I use a lot of photography to create my art work, editing the pieces on Photoshop.

I love portraiture, nature, animals and wildlife. I can work in any medium but my medium of choice is pastels. I discovered pastels over two years ago and I've created over 50 pieces in this time frame. In six years I've created over 115 pieces.

I have severe learning disabilities and physical disabilities. My spine collapsed in 2006 due to a genetic type of illness that wasn't discovered until 2015. It is Ehlers Danlos Syndrome, but I have it mild compared to some.

I live with daily pain. I've endured over 10 operations and I am a true walking miracle. I try to do my art every day as a form of therapy and because I have found my passion. I've been accepted in over 25 juried shows and am a four time award winner.

I feel I was born to do art and didn't really know it. I have so much passion and inspiration for what I do and I'm currently writing my biography to inspire others.

You can read my full story on my bio on my website. This year I won an award with my pastel portrait of Noyan at the Bendheim Gallery in Greenwich. You can read my full inspirational story on my web site.